Brian, 61, was diagnosed with cancer 10 years ago but in the last year his cancer became terminal and he was given just six months to live.
As a result of his diagnosis, both Brian and his wife had to give up work. Brian was receiving sick pay from his employer but this was due to be reduced to half pay and ultimately stopped altogether. This reduction of income was putting huge strain on the couple and they were concerned that they wouldn't be able to keep up with their mortgage payments. Brian was particularly worried about how his wife would manage financially after he had passed away and he wanted to make sure everything was sorted out before that time.
We completed a benefits check for Brian and his wife which confirmed that they were in receipt of the correct amounts of Personal Independence Payment and Universal Credit but that the couple were eligible to claim Council Tax Reduction (CTR). As Brian's wife had given up work in order to care for him, she would be eligible to claim Carer's Allowance (CA) and it would not affect their other benefits. We supported them to complete the online applications for both CTR and CA and advised them to inform Universal Credit of the application.
The application for Carer's Allowance was successful and was backdated by five months. They received a lump sum payment of £403.50 and ongoing weekly payments of £67.25. They were also awarded a 50% reduction to their Council Tax. Now they have maximised their income Brian feels reassured that his wife will be in a stable position financially after his passing and will be able to keep up with the mortgage payments. The couple were particularly pleased to learn they were entitled to Council Tax Reduction as this was not something they were previously aware of. We also informed Brian that after he passes, his wife's entitlement may increase and we can advise on this when the time comes to ensure his wife can continue to support herself.
"The advice from Hira really helped put my mind at ease to know that my wife will be okay after I'm gone. It was great to find out we could get help with our Council Tax, we didn't know that before. It feels good to know we are getting the right money."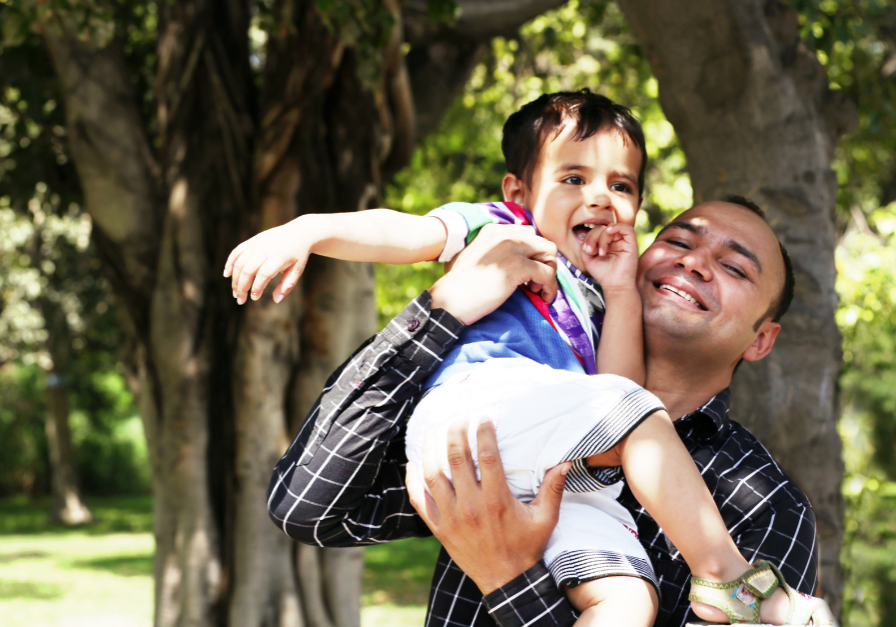 Luis' story
Luis, an EU national, had his Universal Credit stopped due to an incorrect decision on his immigration status leaving him and his young son struggling.
Frank's story
When Frank reached retirement age, he was automatically moved from Universal Credit to State Retirement Pension which disrupted his other benefits and left him short of money.