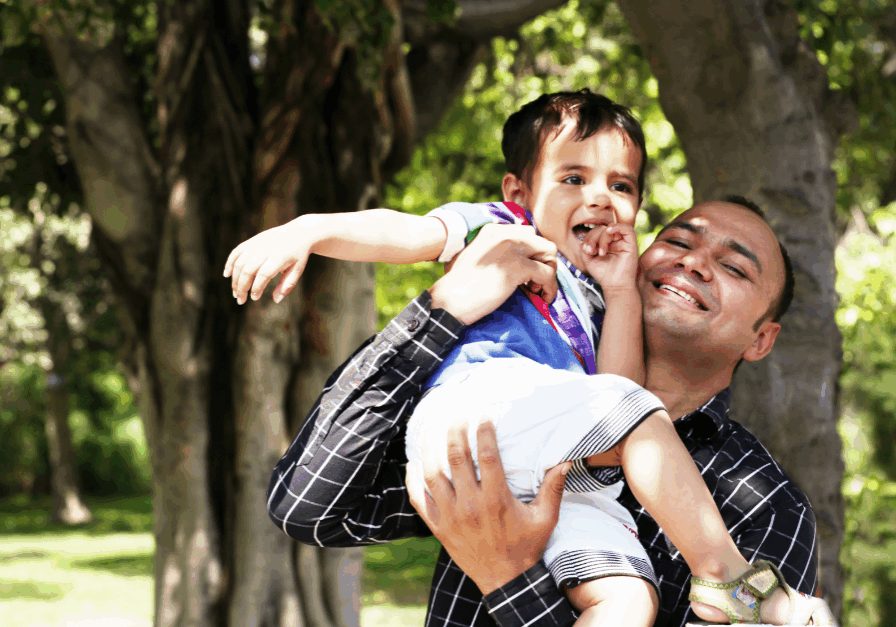 Luis, 30, is an EU national who has been living in the UK since 2017 and working as a delivery driver. Just before the Covid pandemic, the mother of Luis's infant son was sectioned and he took on full custody of the child, giving up work to care for him.
After Covid restrictions were lifted, Luis took his son abroad to meet family for the first time. When he got back to the UK he discovered his Universal Credit (UC) claim had been stopped. When Luis questioned this, he was told it was because he had been outside of the country for too long. In fact, he had only been outside the UK for 27 days which is within the accepted time frame. Luis was confused and did not know how to resolve this. By the time he contacted NBAC, he'd had no money for two months, was struggling with food and rent and was terrified of losing his home.
Initially, we challenged the termination of his claim by arguing that he had returned within the month time limit. While this was accepted, the DWP's response was that they were intending to end his UC claim anyway because he had failed the Habitual Residence Test and, as such, did not have a qualifying 'right to reside' in the country. Under welfare regulations, EEA nationals with pre-settled status must have a qualifying 'right to reside' in order to receive Universal Credit.
Although no longer in work on account of his son, Luis had been in regular employment since moving to the UK. Under the regulations, a person can be granted 'right to reside' if they have indefinite worker status from being in regular employment for more than a year which Luis had.
We represented Luis at a tribunal using this as evidence of his eligibility to UC as well as the significance of his son being a British citizen. As a result, the appeal was allowed and his UC was reinstated and backdated to when the claim had stopped. Luis received £5653 in arrears which he plans to use to continue building a life for him and his son. He is looking to move into a new flat and is preparing for his son to start nursery next year.
"I'm grateful to NBAC for listening to me, believing me and supporting me, it's given me confidence."
Frank's story
When Frank reached retirement age, he was automatically moved from Universal Credit to State Retirement Pension which disrupted his other benefits and left him short of money.
Helena's story
After losing her job to illness, Helena had accrued debts of nearly £12,000 and was having huge deductions taken from her Universal Credit each month.