Ruby lives alone and cannot work due to her mental ill health. Just before lockdown, she was told by the DWP to make a new claim for Personal Independence Payment (PIP). Ruby was suffering a mental health crisis and could not face making a new claim because she struggles to speak on the phone and gets terrible anxiety filling in forms. Funding for her support workers had been cut and she had no one to help her.
Three months later Ruby's PIP stopped because she had not made a new claim. She did not report this to Employment Support Allowance (ESA) and was served with an overpayment notice and fined £50. Desperate, Ruby sought help but the Covid-19 lockdown meant she could not access any support – except by phone.
When Ruby contacted NBAC she was in a distressed state. Our advice caseworker understood the severity of her mental health issues and took the time to support her appropriately over the phone, to calm and reassure her, and reduce her distress. Over a series of calls, a rapport and trust was built and Ruby was able to feel comfortable speaking with her adviser over the phone.
We helped Ruby to appeal her ESA overpayment including representing her at her appeal hearing, which was also held by phone. The appeal was won. We then supported Ruby to get her PIP reinstated and she was awarded both enhanced mobility (£62.55 p/w) and enhanced daily living (£89.60 p/w) and a backdated award totalling £12,395.
"This was something very complicated and complex that I couldn't have dealt with. It felt like a battle I couldn't possibly win. It was amazing to have NBAC on my side. Having the support has impacted my health by taking off an enormous worry. Now, I can eat food that is better quality. I don't have to think about can I afford it or not. I'm not worrying about energy bills. I can afford to buy clothes. I never felt I had things to look forward to, but now I feel my life had opened up a bit. I am not worrying so much about the future."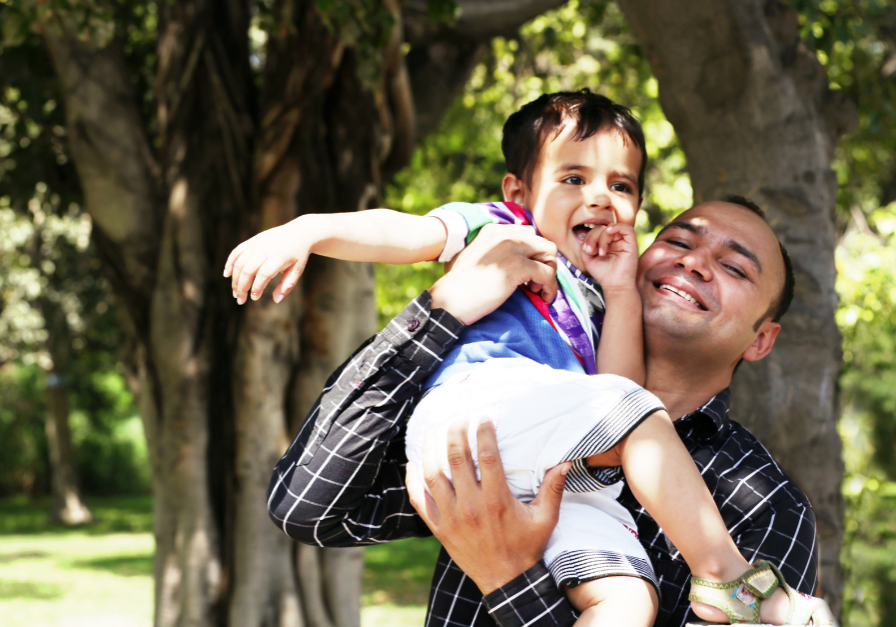 Luis' story
Luis, an EU national, had his Universal Credit stopped due to an incorrect decision on his immigration status leaving him and his young son struggling.
Frank's story
When Frank reached retirement age, he was automatically moved from Universal Credit to State Retirement Pension which disrupted his other benefits and left him short of money.