Supporting our Volunteers
We value the huge role volunteers play in helping deliver our vital services, and need to ensure they are looked after and supported.
We have rebuilt our volunteer base post-Covid with some 20 volunteers providing support across all our services. Volunteering also provides positive outcomes for local people to develop skills, increase confidence and give something back to their community. Like many small charities, NBAC does not have a dedicated volunteer coordinator, so extra resource has to be found to recruit, train and support our volunteers in their specialist roles
We need funding to support the following:
£1500 will pay for our volunteer expenses for one year.
£2500 will pay volunteer training over one year.
£4200 will cover the cost of supervision and support of our volunteer team.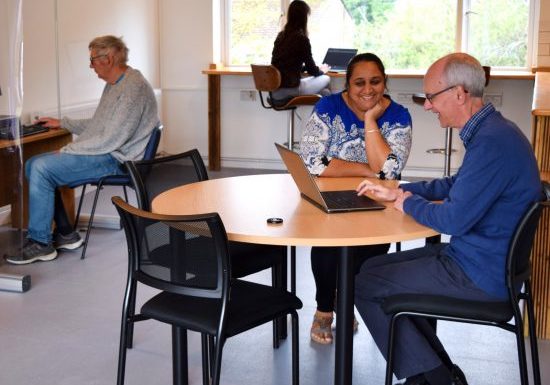 Develop our Get Online service
Our digital drop-in is back and we are keen to develop this service for people across north Bristol, reducing digital and social exclusion.