Stephen – Get Online Volunteer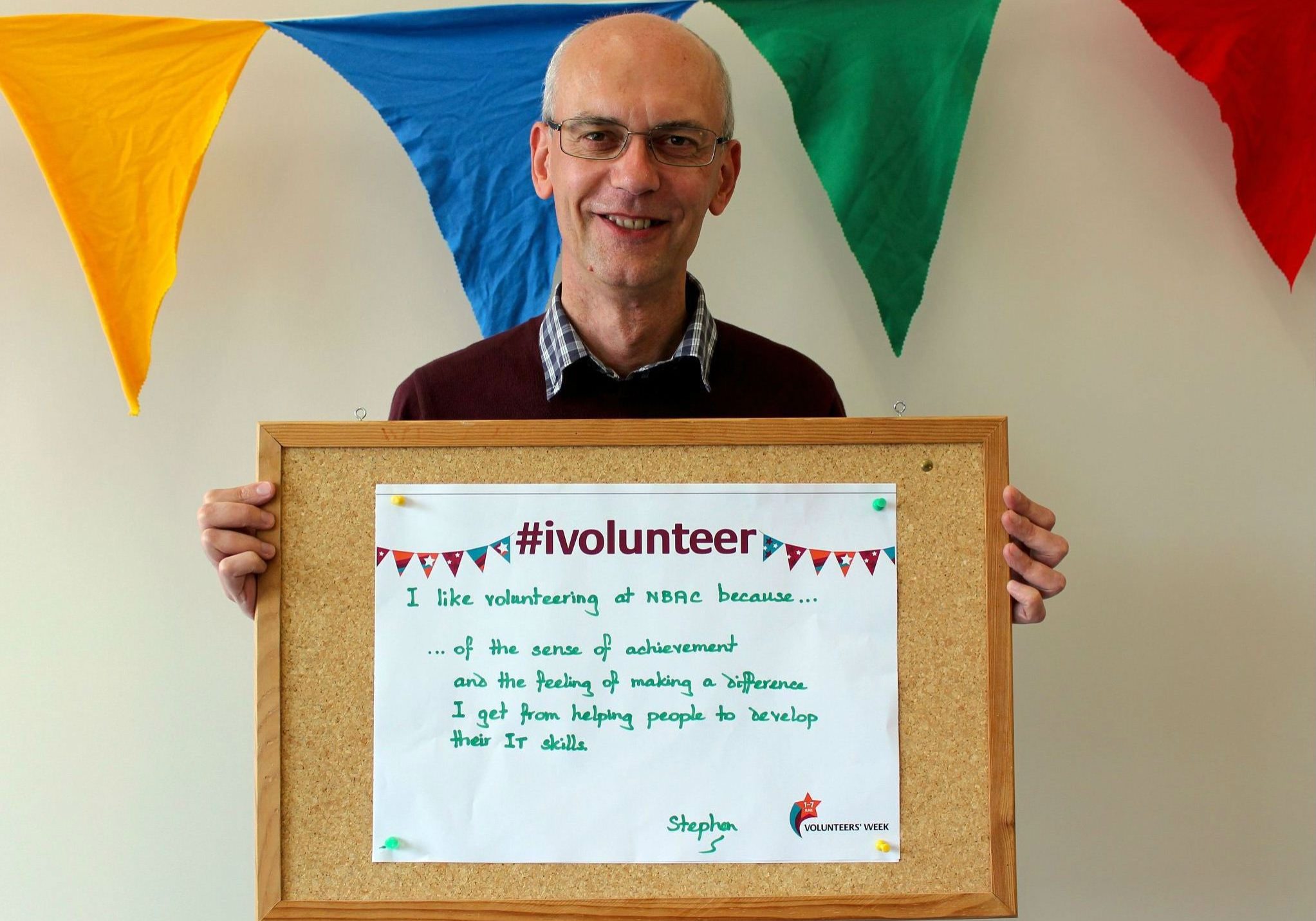 When I took early retirement from my job in IT, after a few months I found myself starting to feel lonely. I didn't seem to have any mental challenge any more. To a large degree, I had lost my sense of purpose in life. I felt that I needed a new challenge. I was aware of the growing number of older people who were feeling left behind in the new digital world and I wanted to help them acquire some basic digital skills. After searching for a while I found a role volunteering with NBAC that allowed me to do exactly that.
I enjoy the variety, both of the people I meet and of the questions they ask. I never know what problem I might be asked to help with next, which keeps my brain alert and active.
I get enormous satisfaction from helping people to gain precious digital skills. Many of our clients visit us regularly over the course of several months – sometimes even years. It gives me great pleasure to see their progress and their increasing confidence over time.
If I had not started volunteering I could easily have sat quietly at home in retirement and stagnated. Instead I have had the opportunity to meet lots of interesting new people, from many different backgrounds.
My role as a volunteer has given me the opportunity to stretch myself and to work on developing my coaching and mentoring skills. These are key skills that are transferable to other areas of my life.
I get a great sense of achievement from the work I do with my clients at NBAC. The COVID-19 pandemic has highlighted the problems caused by digital exclusion. Although I am playing only a very small part in helping more people to connect with the digital world, for the first time in many years I really do feel that I am making a difference.
Volunteering has given me back a sense of purpose.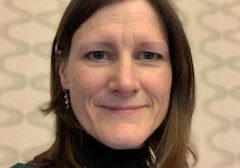 Sian – Trustee
It's rewarding to give time to an organisation like NBAC as the work it does is so important to its clients.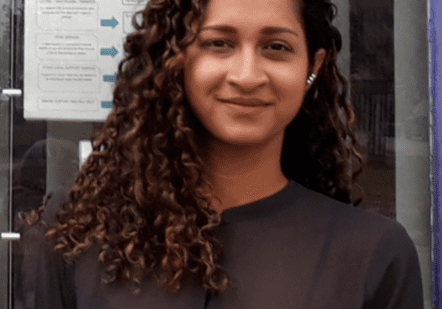 Beatrice – SHARP Volunteer
I gained a tremendous amount from knowing I could help someone and make a difference.